MSI and BFI collaboration in Capri Project
MSI Grupo
In an exciting collaboration in CAPRI Project, MSI Grupo and BFI have joined forces to revolutionize steel manufacturing through advanced analytics and AI-driven predictive modeling.
Working closely together, these partners have successfully deployed a comprehensive data capture and analysis system at Sidenor, a prominent steel plant. Their close partnership and intercommunication blueprints have facilitated a smooth deployment process.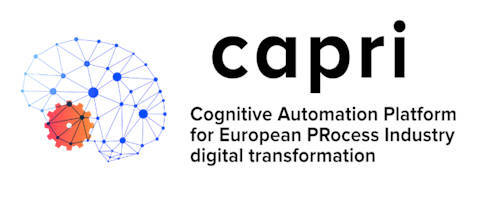 Building the Foundation: MSI Grupo's Expertise
MSI Grupo, a private company specializing in Digital Factories, has played a crucial role in the project by setting up a robust system for capturing, storing, and creating descriptive dashboards of the steel manufacturing process. They have developed a sophisticated data capture infrastructure that seamlessly records and stores real-time data from sensors placed throughout the steel plant.
Additionally, MSI Grupo's team has created a simulator that replays historical data, allowing for the preparation and testing of system elements in an offline environment. This ensures that all components are ready for deployment when transitioning to the live production setting at Sidenor.
Seamless Integration: BFI's Advanced Analytics and AI Modeling
BFI, a a renowned research institute, brings their expertise in advanced analytics and AI modeling to the project. They have worked closely with MSI Grupo, leveraging the foundation established by capturing and storing data. BFI has delved into the vast historical data collected from the steel plant, analyzing it to uncover valuable insights and patterns.
With a deep understanding of machine learning and predictive modeling, BFI has trained advanced AI models to estimate risk ratios associated with each fabricated billet. These ratios include the defects ratio, representing the likelihood of cracks per ton, and the reject ratio, indicating the risk of billet rejection per produced ton.
Close Collaboration for Successful Deployment
Throughout the project, MSI Grupo and BFI have maintained a close collaboration, ensuring that their efforts are intertwined for a successful deployment at Sidenor. Their partnership has been instrumental in ensuring a smooth transition from the offline testing phase to the real-time production environment.
MSI Grupo's simulator has been invaluable in preparing the system for deployment, allowing for thorough testing and validation in offline environments. This meticulous preparation has significantly reduced the risk of complications during the actual deployment at Sidenor.
Moreover, the intercommunication blueprints established between MSI Grupo and BFI have served as a guiding framework throughout the deployment process. These blueprints have facilitated seamless integration, ensuring that the AI modules receive real-time data from the steel plant's sensors for timely predictions.