s-X-AIPI meeting in Sidenor
MSI Grupo
s-X-AIPI - Steel Use Case
On October 17th and 18th, BFI and MSI had the opportunity to visit Sidenor in Basauri (Basque Country), to discuss the s-X-AIPI project further.
Specifically, a complete visit to the plant was carried out (Scrap Yard, EAF, Casting) and the actual modelling tools which will be implemented in the s-X-AIPI project, were analyzed.
Sidenor steel use case focuses on the optimised use of scrap (affected by disturbing elements like copper which are includes especially in low-quality external scrap) to produce high-quality steel products, avoid downstream surface quality problems and reduce process energy intensity (mainly in scrap melting Electric Arc Furnace EAF).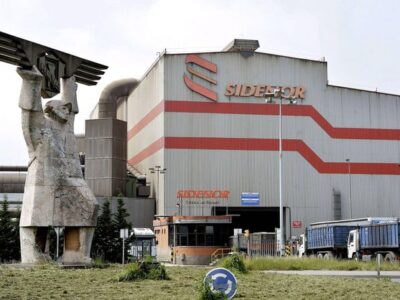 self-X AI is the combination of the AI as the intelligent processing system along with an Autonomic manager.
The autonomic manager is based on MAPE-K model (continuous Monitoring-Analyzing-Planning-Execution flow based on the Knowledge of the AI system under control) for developing self-improving AI systems.
Thank you for the wonderful and productive meeting and especially to Sidenor for their remarkable hospitality.
The s-X-AIPI project (self-X Artificial Intelligence for European Process Industry digital transformation) has been funded by the European Commission within the Horizon Europe programme (Project No. 101058715).